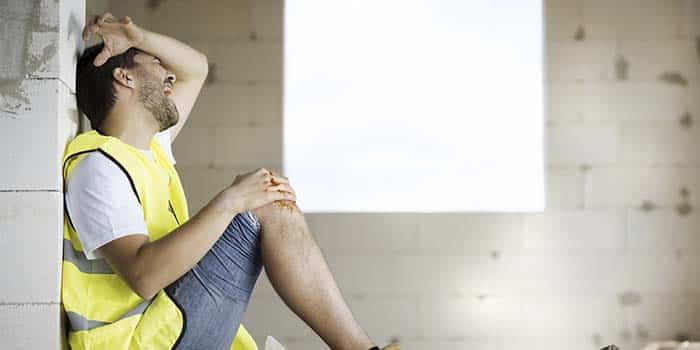 Columbia South Carolina Workers' Compensation Lawyers
If you have recently suffered a workplace injury while on the job in Columbia, South Carolina, there are laws in place to help ensure victims of on the job injuries receive compensation to cover medical bills, lost wages, and more. Every year, thousands of people use this temporary assistance to help them after a workplace injury.
However, many of those people fail to file a Columbia workers compensation claim in the appropriate period of time, and lose out on the benefits to help them and their families. They often fail to claim their legal rights because of pressure from a supervisor, co-workers, or others at work. If you or a loved one has suffered an on the job injury, you should contact an experienced Workers' Compensation attorney immediately. The Green Law Firm has an office in Columbia, and is ready to discuss your case with you with a free case evaluation.
Common Workplace Injuries in Columbia
The Columbia area has several types of workplaces, industrial, white collar, maritime, and more. Different industries and professions each have their own types of common injuries such as: back and neck strains, knee and shoulder injuries, repetitive stress injuries, slip and falls and more serious injuries such as paralysis and wrongful death. Whichever industry you work in, you have rights and are protected if you have suffered a workplace injury in South Carolina.
Benefits Associates With Columbia Workers Compensation Claims
There are several factors that help determine the value of your work comp claim as well as what benefits you may be entitled to. Depending on the extent of your accident and the injuries suffered, benefits may include:
Temporary Total Disability Benefits
Temporary Partial Disability Benefits
Permanent Total Disability Benefits
Permanent Partial Disability Benefits
Medical & Hospitalization Benefits
Current & Future Lost Wage Compensation
Vocational Rehabilitation Benefits
Death & Funeral Benefits
Having an experienced Columbia Workers Compensation Attorney on your side can help ensure that your rights are protected and you receive the full amount of benefits and financial compensation for your injuries.
Workman's Comp Lawyer Columbia SC
Injury at work can result in weeks or months of lost wages. In order to help cover living expenses while you are unable to work full time, the state of South Carolina has a Workers Compensation program. To access the program, however, you must be diligent in taking the right steps to prove that you were injured on the job and that personal negligence was not the cause.
Workplace injuries and accidents are a common occurrence, and often, the case is that no one was at fault. Many times, companies may discourage filing Workers Compensation claims. Don't be pressured out of filing a claim. Potential hospital bills, and lost wages can be devastating to you and your family.
If you have been injured on the job, make sure that you notify your supervisor, and file an incident report under the guidelines specified by your employer. The incident report procedures that an employer has specified are legally binding and provide critical evidence in the event of court proceedings.
If your injury requires hospitalization and you are not able to file a report immediately, record the events you remember as soon as possible. It is also a good idea to contact a Columbia attorney at this point, since the law firm can intercede to communicate with your supervisors, insurance companies, and others. The Green Law Firm can help collect evidence that will help you.
Preventing Accidents and Injuries at Work
When filing a Columbia South Carolina workers compensation injury claim, you want to be able to prove you were not negligent, and that your claim is not fraudulent. If you have been legitimately injured at work, it is usually fairly easy to prove medical consequences. Nonetheless, you should see a qualified medical professional as soon as you can after the incident and get the doctors written opinion and diagnosis.
How Our Workers Compensation Lawyers Can Help You
Workers Compensation is intended to help victims recover by providing financial compensation for you to use to cover the value of your lost wages and medical bills. If you are injured, but can still work part time, it may be possible for you to work reduced duties and still receive Workers Compensation in Columbia. In many cases, however, this is not possible and workers must recover at home before they can return to work. Worker compensation can help in these situations. When filing claims for compensation, insurance companies can try to dispute rights to compensation. Make sure you retain the legal assistance you need to protect you and your loved ones. You can also find more information from the Workers Compensation Commission.
If you are concerned about whether or not you can afford a Columbia workers comp attorney, don't worry. At The Green Law Firm, we handle all workers' compensation claims on a contingency fee basis meaning we charge no fee unless we recover for you and your family.
Contact Our Columbia, SC Workers Compensation Lawyers
If you've been injured at work, please call the Workers Compensation Lawyers at The Green Law Firm today.
More Common Case Types in the Columbia, SC. Area: