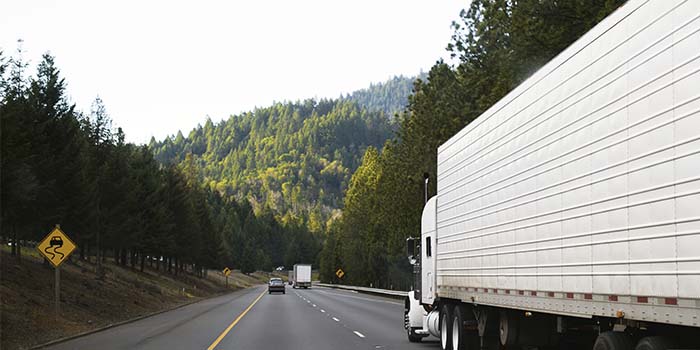 Mount Pleasant South Carolina Truck Accident Lawyer
If you have been injured or a loved one has been killed in a traffic accident involving a large truck, such as an 18-wheeler, a semi-truck, or a tractor-trailer, you are not alone. Annually, accidents involving big trucks kill or injure thousands of people. Because of the huge weight difference between a semi and the general passenger automobile, SUV, minivan, or pickup truck, the passengers of the smaller vehicle can suffer serious injuries, including death.
Injuries to the drivers of the motor vehicle can range from:
broken arms
broken legs
broken ribs
severe internal injuries
spinal cord injuries resulting in paralysis from the neck ("quadriplegia") or waist ("paraplegia") down
traumatic brain injury
or other serious injury that will require immediate medical care and possibly several surgeries.
Some injuries, such as quadriplegia, paraplegia, brain damage, and loss of limbs, can be permanent and deserve full monetary compensation to cover your physical and psychological injuries, as well as lost pay to cover your bills.
Some of the causes of Truck Accidents in Mount Pleasant are:
Trucks traveling too fast for road conditions
Trucks following the vehicle in front of them too closely, resulting in a rear-end collision with the vehicle in front of it.
Old or faulty brakes on a semi truck, making it incapable of stopping in time to avoid a collision
A tired truck driver who does observe the required rest periods and changes their log book so it appears they were in compliance with the law
Using legal or illegal drugs, especially drugs to keep the driver awake
Driver being distracted, or not aware, such as texting while driving.
Failing to yield the right of way before entering a roadway or making a turn
The truck driver loses control of the truck due to such things as a shifting load or inclement weather conditions such as rain, snow, or high winds
Poor maintenance of the truck so it is not in a good driving condition
The truck driver falls asleep at the wheel
If you or a loved one has been seriously injured or killed in an accident involving a semi truck in Mount Pleasant South Carolina, contact the experienced personal injury lawyer team at The Green Law Firm today, so we can start working right away to secure compensation to help you get the medical and monetary help according to law.