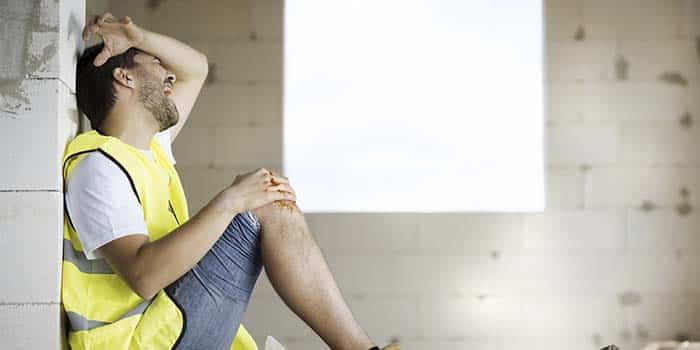 North Charleston is a community. We spend sunny days at Riverfront Park with our family. Cheer for the Buccaneers as they battle with their Big South Conference league-mates. Catch a symphony at the North Charleston Performing Arts Center. And, on Mondays, we pile into our cars, head onto I-26 and go to work at the likes of Boeing, or Roper St. Francis Healthcare.
At work, we believe we will be safe. We show up and do our jobs with the expectation that we will return home to our families safely. Except sometimes this does not happen. A mechanic falls from a platform while doing maintenance repairs. A slip and fall causes a teacher to break a leg. A recent college grad gets into a car accident while doing the morning coffee run for his boss…When all of these things (and more) happen, we are here. If you have been hurt on the job, Bill Green and his colleagues at Green Law Firm will fight to protect your rights and get you the compensation you deserve.
How Does Workers' Comp Work?
Let's get down to basics. Workers' compensation is an insurance program designed to reimburse employees who are injured while working and on the job. It is a state-regulated program, so while the concept is the same on a federal level, the rules vary from state-to-state.
Workers' compensation is not a lawsuit. There is no television-stye trial; instead, the process is a linear order of application steps that are designed to determine eligibility. The process aims to make sure your injury was genuinely caused by your work and, second, what the extent of the injury is. Based on the findings, you will either be awarded or denied insurance compensation. If you are denied, there are elevated several steps one can take to try and prove eligibility.
Here are four essential things you must understand about workers' compensation insurance.
1. Not everyone who has a job is eligible for workers' comp.
Not every type of employer is legally required to carry workers' comp insurance. In South Carolina, if a business has four or more full- or part-time employees, they must carry insurance. Agricultural employees, railroad companies, and employees who make under $3,000 a year are not eligible for workers' comp. Independent and freelance contractors, consultants, volunteers and interns also may not receive workers' comp.
2. Workers' compensation insurance is paid for by an employer, not the party who was injured.
If you are injured at work and your claim is approved, you are not in any way financially responsible for money that is paid to you. This comes exclusively from your employer.
3. Deadlines, evidence and details are all very important when dealing with a workers' compensation claim.
As in many cases, the strength of your claim lays in the ability to support it with irrefutable evidence. Medical records, eyewitness accounts and surveillance video are all things that may make the difference between your claim being approved or denied. One of the biggest reasons that claims get denied is because they are not filed on time. In South Carolina, an injured party has 90 days to notify his or her employer of the injury or illness sustained. This is one of the reasons that having an experienced workers' compensation attorney can help! Green Law Firm can make sure your deadlines are met, and your case is the strongest it can be.
4. If employees accept a workers' compensation agreement, they may not sue their employer.
For the most part, you cannot sue your employer. However, if there was an unsafe condition, a violation of Occupational Safety and Health Administration (OSHA) rules that lead directly to the accident, then it might be possible. If a third party is deemed responsible for your accident, you may collect workers' compensation and, most likely, sue the third party as well.
How Can Green Law Firm Help Me With Workers' Comp Forms?
Paperwork can be challenging for anyone, but workers' comp claims are all about process, process, process! There are dozens of forms that need to be filled out correctly and on time to submit a claim. Green Law Firm knows that getting the details correct is an absolute necessity! We want you to receive the money you need to return to your quality of life as soon as possible! Medical bills, lost wages and simply the help needed to make ends meet are all that's at stake in a workers' comp claim. Your family, your livelihood and sometimes even the roof over your head! We have been helping injured workers get the compensation they deserve for over 20 years!
What Is Covered in a Workers' Comp Claim?
The monies awarded in a workers' comp claim are designed to return you to the quality of life you experienced before the accident. The Bureau of Labor Statistics states that approximately 2.9 million people are injured on the job each year. Accidents are common and can range from something as small as a sprained ankle or broken wrist to as dramatic an injury as the loss of limb, or even sometimes, the loss of life.
Workers' comp covers:
The cost of any and all needed medical care, physical therapy and treatment needed
Money and wages that are lost while the injured person is unable to work
Any mileage spent traveling to and from the doctor's office, treatment locations or place where prescriptions must be picked up
Permanent disability, including loss of limbs and disfigurement
Death benefits
Let Green Law Firm Help With Your Workers' Comp Claim
From the time you connect with Green Law Firm, through to the completion of your claim, we are with you every step. We will answer questions, take your calls and make sure you are as informed as needed. Being injured at work can be scary and overwhelming. Let us help protect you and help you provide for yourself and your loved ones by compiling a rock-solid claim on your behalf! If you're already worried about finances, we can assure you that you are at NO risk when you contact us! Working with Green Law Firm on a workers' compensation claim is 100-percent risk-free for you. We are compensated based only on the amount that you are awarded. If you or a loved one has been injured, call us toll-free at 843-747-2455 today.
Our Other Most Common Case Types in the North Charleston Area: