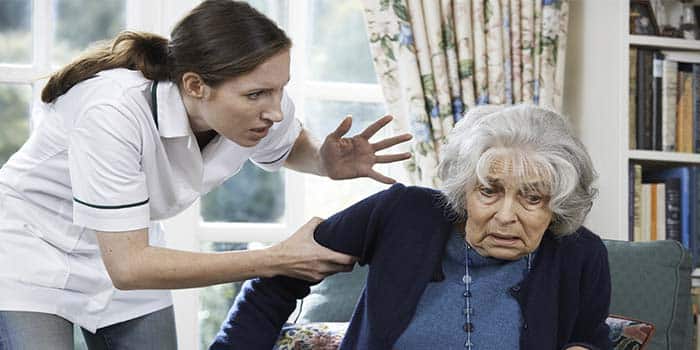 Charleston Nursing Home Abuse Attorney
Placing loved one in a nursing home or assisted living facility can be a very difficult decision. Millions of families each year are faced with the choice of placing a parent or grandparent in a facility where their medical needs and day-to-day living needs can be met. We do so trusting that their care will be the same standard of care we gave. Unfortunately, often that is not the case. In fact, nursing home abuse and neglect is widespread in South Carolina, and what is taking place in these homes is not acceptable.
Over 2 million senior citizens are estimated to be the victims of some form of abuse. For each case of nursing home abuse and neglect that is reported, there could be as many as five more cases that are not reported. Research suggests that abused elders tend to die earlier than cared for seniors.
Some Types of Elderly Abuse
While physical abuse is the most prevalent type of elder abuse, senior citizens are also suffering emotional abuse, sexual abuse, neglect, and financial exploitation.
Some of the more common signs of physical abuse of the elderly are:
Broken Bones
Bed Sores
Bruising and cuts on the skin
Abuse of the elderly may include:
Threatening intimidation verbally
Humiliation and mocking
Ignoring the patients needs
Isolating the patient from activities and other residents
Some Other Signs of Nursing Home Abuse
Soiled clothing or bed linens
Malnourishment/dehydration
Unsanitary living conditions
If your elderly loved one is being abused sexually, you may notice:
Bloody undergarments
Bruises in or by the breast/genital areas
Bleeding around the genital or anal area
Disease brought on by sexual abuse
Senior citizens being sexually abused by nursing home care takers may be forced to watch pornographic materials or be photographed against their will. Sometimes, elders may be forced to undress or be a part of sexual acts performed by those taking care of them.
Financial exploitation is aa common form of nursing home abuse. Offenders in this type of abuse may:
Take and misuse the victims checks, accounts, or credit cards
Steal the victims identity
Steal money, steal checks, or steal belongings
Forge the victims signature
Authorize withdrawals or transfer of finances
If you believe or know that your elderly loved one has suffered abuse or neglect at the hands of their caretaker, you may have a valid legal claim. Contact a South Carolina licensed nursing home abuse lawyer with The Green Law Firm, with offices in North Charleston, SC today to schedule your free and confidential consultation.
More Common Case Types in the Charleston, SC. Area: